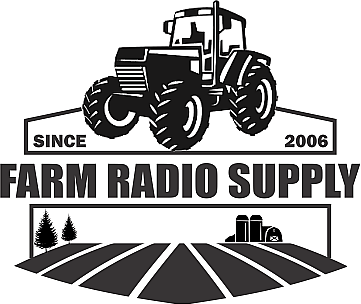 ICONS LEDGER













Mouse over icon to view feature.
TOTAL 15 RADIOS
HEAVY DUTY RADIOS

CSS 6020E





FEATURES
AM/FM/WB/MP3/USB, 45W x 4, PA ready
Aux input 3.5mm Aux input, front panel of radio.
USB port Front panel (Charging)
Weather Band : 7 Bands : 162.400, 162.425, 162.450,162.475, 162.500, 162.525, 162.550 MHz
Seek, Scan
Spk Wiring Floating GND (No bridge conn. allowed)
Manual Tuning Auto / Manual Dimming
Set Backlighting illumination intensity
Auto Store (A.PS) / Preset Scan
Electronic Volume Control (Rotary Encoder Knob), volume levels are retained in radio memory.
Electronic Fade/Balance Controls
Electronic Bass/Treble Controls
CSS 5930BT









FEATURES
AM/FM/MP3/CD/DVD Player
Features: Seek, Manual Tuning, Scan, Auto Store/Preset Scan

Audio
Electronic Volume Control(Rotary Encoder Knob)
Electronic Fader/Balance Controls
Electronic Bass/Treble Controls
Loudness
Mute (front of Radio)
Speaker Short Circuit protection to ground
Display Positive type LCD with Green LED Back Lighting
Wide Viewing Angle
Video Button
Momentarily pressing VIDEO/ALM button turns on video system
Input/Output
AUX Input #1 3.5mm Aux input, front panel of radio (use for MP3 or Ipod,Satellite Radio Input)
AUX #2 Input RCA aux Inputs on raer of radio
RCA pre-outs
Video trigger: Turns on power to video system
Input trigger: Mutes radio & feeds ext audio through system
External Mute Ready (Mutes Audio Output)
Std. Motorola Type: Female Antenna Connector.
General
ISO-Din Chassis
Operating Voltage: 12 volts DC, Negative Ground
Volume Memory
Tuner & Audio Presets Retained in memory;
Disconnecting power to IGN & Battery lines, radio still
retains tuner & audio presets



STANDARD DUTY RADIOS











PIONEER DEH S6220BS
STOCK
PIO DEH S6220BS $209.99
KENWOOD KDC BT382U








STOCK
KEN KDC BT382U $219.99
FEATURES
Maximum Output Power : 50W x 4 (MOSFET Power IC)
Front AUX & USB Interface
1 Preout (2.5V)
Kenwood sound reconstruction, restores musical to compressed music
13 Band Graphic Equalizer
Time Allignement
Drive EQ
Subwoofer Level Adjustable
Bass Boost
Loudness
Built-in LPF/HPF

MP3, WMA, AAC, WAV, FLAC Decoder with ID-3 Tag Display
iPod/iPhone Direct Connection with Optional cable*1
iPod Skip Search Function
Pandora/iHeart Radio/iTunes Radio/Spotify App Ready (iPhone App)
Drive Change
Android Music Playback
Android Rapid Charge
Backup Memory for Tuner Preset
FM/AM 24 Station Presets (18FM, 6AM)
RBDS with Radio Text
AME (Automatic Memory Entry)
Up/Down Seek Tuning

FM/AM 24 Station Presets (18FM, 6AM)
RBDS with Radio Text

Bluetooth Built-in (Hands-Free Profile / A2DP/ AVRCP1.5)
Dual Phone Connection
Wireless Music Browsing
Pandora/iHeart Radio/Spotify App Ready (Android and iPhone App) via Bluetooth
Rear Wired BT Microphone included
Remote App for Android/iPhone

AUDIO STREAMING






JVC KD R490
FEATURES:
•CD receiver with AM/FM tuner
•built-in MOSFET amplifier (20 watts RMS CEA-2006/50 peak x 4 channels)
Audio features:
•24-bit digital-to-analog converter
•high- and low-pass filters
•3-band parametric equalizer
Expandability:
•inputs: front and rear auxiliary inputs
•outputs: 2-channel preamp outputs (2.5-volt rear/subwoofer)
* MOS-FET 50W x 4 (20W RMS x 4)
* 24-bit DAC
* 3-Band Parametric iEQ
* MP3/WMA Compatible with ID3/WMA Tag (CD)


WE NEED THE MAKE, MODEL & YEAR OF YOUR TRACTOR
"We cannot wire it if we don't know what it is"
* CD receiver with AM/FM tuner
* Built-in Bluetooth for hands-free calling and audio streaming
* Built-in HD Radio tuner
*Variable color illumination with separate control of display and buttons
* MIXTRAX for a DJ-inspired audio/visual experience with compatible devices
* Optional remote control
* Compatible with Pioneer's Smart Sync App for multimedia functionality
* Voice control
* Easy access to navigation, music, and messaging apps
* Built in iPod, iPhone, and iPad controls
* Pandora and Spotify control with iPhone and Android
* Music file playback from select Android devices through USB input
* Plays CDs, CD-Rs, and CD-RWs, and USB memory devices
* 13-band equalizer with seven preset tone settings
* 3-level loudness
* Subwoofer level control
* VIDEOS