Patented by REI is the roll over design fender radio. Common sense design to hide the radio and speakers from the elements. Once you are done or it starts raining, just roll the unit on its pivots to allow it to face downard. This keeps the water out of the working end of the unit. Sound is very good with the use of 2 separate speakers. Volume should exceed the tractors noise level. If tractor is extremely noisy aim the radio toward the operator.
A second fender mount unit is also available from ASA Electronics. Save with a different design with only 1 speaker. Both offer weather resistant design.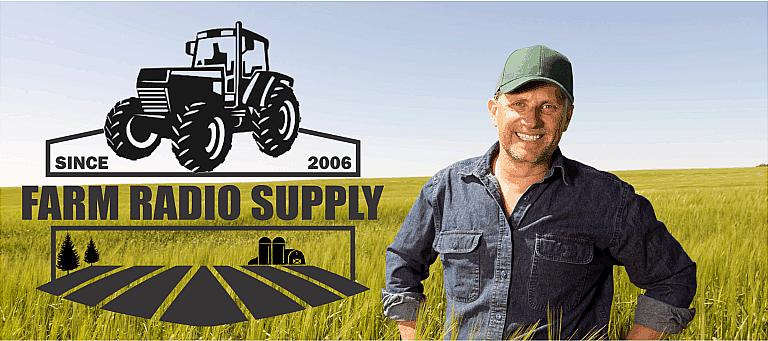 FENDER MOUNT RADIO / 760909 - TRA4500 / SHIPPING TO US & CANADA
HOME TO THE FARM PLUG & PLAY TRACTOR RADIO
866.424.0575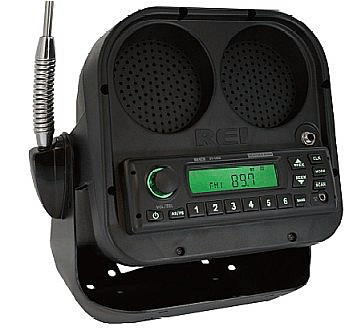 REI Fendermount Radio Kit

*Exclusive Roll- A- Cover Design To Protect From Dust & Moisture
*AM/FM Stereo Weather Band Reveiver
*Front AUX Input
*50 Watts x 2 Power Output
*Two Built-in Heavy Duty Speakers
*Digital Tune & Seek
*Headphone 1/4in
*18 FM / 12AM / 6 WB Presets Stations
*Dimensions: 11" x 11 1/2" x 9" (WxHxD) (with radio open)
Manufacturer Warranty: 12 months parts / 12 months labor
NOW FEATURING A 12/24 VOLT RADIO ST1050
The fender mount model features the ST1050 radio. Plenty of power and a aux input on the face. Hook your iPod or MP3 player to the AUX input adaptor on the radio face. Listen to your downloaded music from your iPhone. Mount your unit to the right or left fender of your tractor. Antenna is our stainless steel version with a flex spring. 4in Stereo Speakers

Fender mount Radio boast a Heavy-Duty, Weather, Dust and UV Resistant housing. Constructed from High Density Polyethylene, These housings are contoured for added strength and durability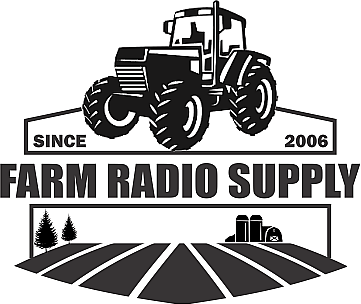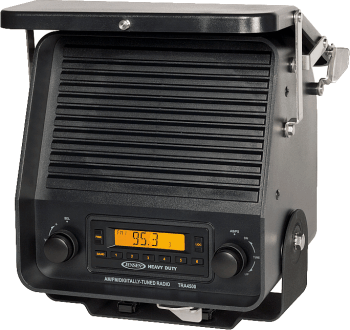 TRA4500

The TRA4500 has 20 watts audio power and is ideal for use on farm tractors and open off-road equipment where durable weatherproof products are critical. It features a high impact molded weather/dust proof housing with hinged cover and latches. This system is a complete digitally-tuned AM/FM radio with a built-in antenna and 5" x 7" weatherproof speakers. On top of all these features, this radio has been specifically designed and tested for use in a heavy duty envrironment.
- Self contained outdoor audio product including radio, antenna and speaker
- Impact resitant ABS housing construction
- Latching hinged front weather cover
- Full range 5" x 7" speaker
- Heavy-duty rubber mast antenna
- Two wire hook-up
- Digital tuner
- 12 volts
- 3.5mm headphone jack for use with optional headphones
- 30 station presets (18FM, 12AM)
- Dimensions: 10"W x 8"H x 8"D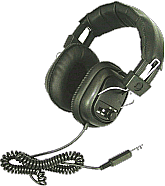 Add a REI HD Headset to 760956 Price includes fender mount.

$274.99
Add a REI HD Headset to TRA4500 Price includes fender mount.

$224.99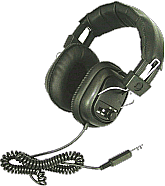 Mask a noisy tractor with our exclusive HEADSET COMBO

Need more info on fender mounted radios. Check out our sister site at Heavy Duty Radios.com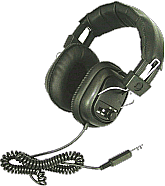 Now you can get the REI Fendermount above with the Bluetooth REI ST5050
FEATURES:
Heavy Duty construction for Tough Environments
Non-volatile memory back-up stores user settings when battery is disconnected
30 Day Clock back-up
Output Power 50W x 2
Full Dot Matrix LCD display
7 channel NOAA® Weather Band Tuner
Electronic AM/FM Stereo Tuner w/RBDS
Preset Up to 30 Radio Stations (18 FM, 12 AM)
EURO and USA frequency bands
MP3/WMA playback w/ ID3 Tag Support
Aux Inputs (Front 3.5mm)
iPod® /iPhone® Charging and Playback Control via USB**
Bluetooth® audio Streaming w/ support for Hands Free calling
Integrated Bluetooth®

REI RAF- 4W 5050/760956

$299.99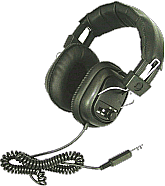 Add a REI HD Headset to 5050/760956 Price includes fender mount.

$364.99

** ADD a Mounted USB

$39.99
EXCLUSIVE