Would it not be great to have a set of eyes in the back of your head. This old saying rings true for most of you that operate equipment that sometimes the working end is not in the front but behind you. The constant having to look behind you really makes the task bad for your neck. This can be aided by the use of a tractor backup camera system that allows you to see behind or any place you would like that requires extra head and neck work just to view.
We all can use a little help to see to make the chore go easier but the ability to view the working end makes it safer to judge your task. All our cameras systems are sold complete as a set as well as individual if you need additional cameras or replacements. Wireless backup cameras are usually easier to install.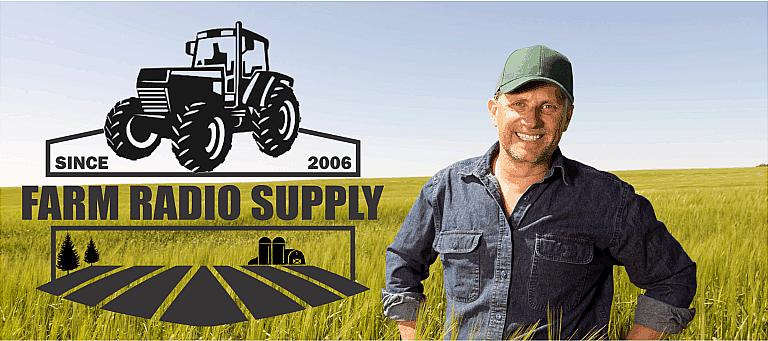 TRACTOR BACKUP CAMERA - SKIDSTEER CAMERA - WIRELESS BACKUP CAMERA
HOME TO THE FARM PLUG & PLAY TRACTOR RADIO
866.424.0575
FRS offers you 3 choices at this time from the 2 best cameras & monitor brands out there. Both are commercial quality and are designed to work in the harsh environments you deal with daily. You have a choice of wired from REI or wireless backup cameras from ASA Electronics.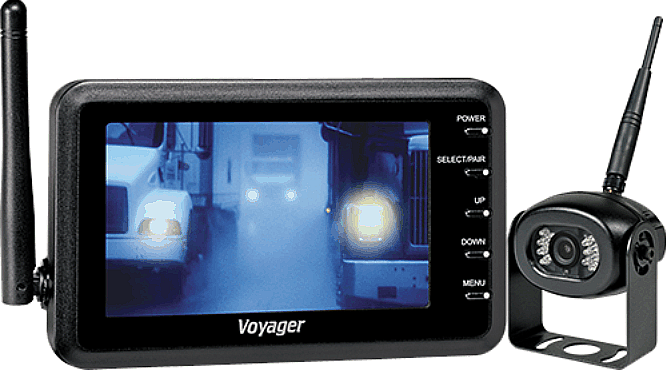 System will handle 4 cameras.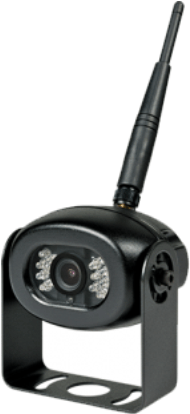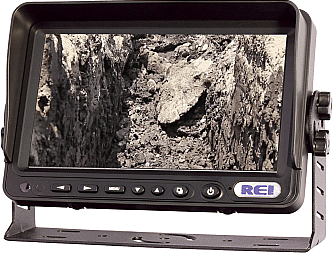 REI 710310
7″ Monitor
3 Camera Inputs, Single Camera View


REI 710311
MiniBox Camera w/ Heater
2.9mm Lens
Looking for a complete camera system ready to install. This heavy duty REI kit.. 760920 will do just that. Assembled as a premier observation system it will give you up close view. The system is designed for in cab installation with a bright 7in monitor. The monitor will work with 4 cameras hooked to it but you can only view one at a time. No split screen here so you get the full 7in view with each camera. Toggle thru the other cameras if you have more hooked The metal cast included heated camera is small enough to be placed outside where it can take advantage of the view you need to perform your chore. Hook up your monitor and camera with a commercial cable with interlocking connection to insure a secure water tight connection. Overview: Made for the purpose you want. Designed to give you what you paid for. Good monitor, good camera, good design makes a great kit.

Add additional cameras. The monitors supports up to 4 cameras viewing one at a time.
REI 512369 Interlocking cable.
COMPLETE 7in Observation System REI 760920 $325.99
SAVE $60.00 over individual pricing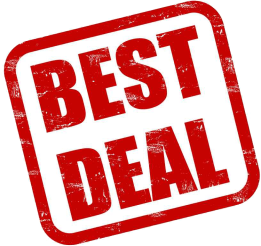 Add a second camera to the 760920 and
SAVE $50.00
. Price includes 2nd camera and another 65' cable.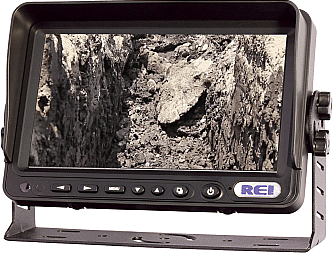 REI's exclusive 5″ weatherproof monitor is the first of its size for the construction and ag market, designed specifically for small open-station cabs such as skid steers, wheel loaders, excavators, etc. It features a rugged and durable design to withstand extremes in operating temperatures, vibration
and power fluctuations. Fully customizable, you can select up to 3 camera inputs and cable lengths to best suit your needs. Provide extra visibility for blind spots and while backing up. Keep operators and your equipment safe with a camera observation system from REI.

Work safer, work faster and just make the job much more pleasant with a backup camera for your Skid Steer, Backhoe or Excavator.
WEATHERPROOF DESIGN
Kit includes 710528 Monitor, 710311 camera and your choice of 15', 33' or 65' cables
REI 710528 5" SKID STEER KIT w/weatherproof monitor $475.99
Dimensions: (w/o mount) 6.2″W x 4.6″H x 2.4″D
Screen Ratio: 4:3
Weight: 350g
Operating Voltage: DC8-28 Volts
Operating Temperature: -15?F to 160?F
Display Resolution: 640×480
Video Signal System: PAL/NTSC (Automatic)
OSD MENU Function
Brightness, Contrast, Camera Input Plus Separately Set Each Camera's Trigger Priority, Image Switch Delay Time 1-30 Seconds, Mirror/Normal Image Select
Input Signal: Composite 1.0Vpp
Brightness: 200 cd/m2
Contrast Ratio: 500:1
Our 3rd offering is a wireless camera kit. From ASA Electronics this system is the Premier wireless system available today. Offering the strongest transmission possible. Image quality is superb. Noise is not a issue with WiSight®.
• Supports up to four wireless cameras (WVCMS130AP) and one wired Voyager camera simultaneously
• Auto-Pairing capability allows monitor to be paired with any of the (up to) four wireless cameras (WVCMS130AP) with the press of a button
• Strong signal transmits through and around objects up to 60 feet away

WVOM43 MONITOR
• Bright 4.3" display
• Compact size allows for easy storage in armrest, glovebox or center console when not in use
• Can display visual points of reference indicating your vehicle's distance from objects while backing up
• Built-in speaker
• Suction cup mount and 12V DC plug included

WVCMS130AP CAMERA
• CMOS sensor
• 14 IR LEDs for low-light illumination
• Powered through rear light wiring or any other available 12V DC power source

WVOS43 - Digital Wireless Observation System

The WVOS43 now allows operators to view more with less using its wide angle views in a compact 4.3 inch display that can be stowed easily in the center console or glove compartment when not in use. It offers WiSight® auto-pairing of up to four wireless cameras so operators can see their rearview and blind spot areas of the equipment at any time. The included camera features a CMOS lens, built in microphone, and excellent low-light performance. The system also transmits signals through and around objects up to 60 feet away. This system offers manufacturers the opportunity to provide a truly mobile wireless observation system that is easy to use, handle and store. ( Can be mounted if needed. Monitor comes with suction cup mounts)
NOTE: Removing the system protects against theft and moisture conditions that might occur during cleanup.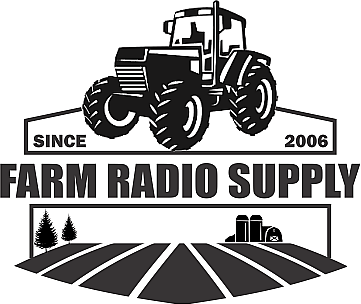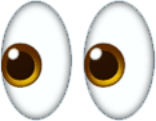 WIRED WIRELESS
Looking for more backup camera kits and cameras, check out a sister site at HEAVY DUTY RADIOS.com