Meeting the rigorous demands of work on a construction site or in an agricultural setting the HD99C was designed to be a weatherproof 12 or 24 volt radio. With a rugged, water tight design that keeps out dust and water and dampens vibrations, the HD99C lets you listen to your favorite broadcasts without worrying about the weather or the environment.
Designed to be a replacement for the factory OEM units that mount with side plates. Side screw mounting configurations for several OEM models. Wired out of the box for Komatsu excavator. This is the same unit we use in our 24volt overhead units.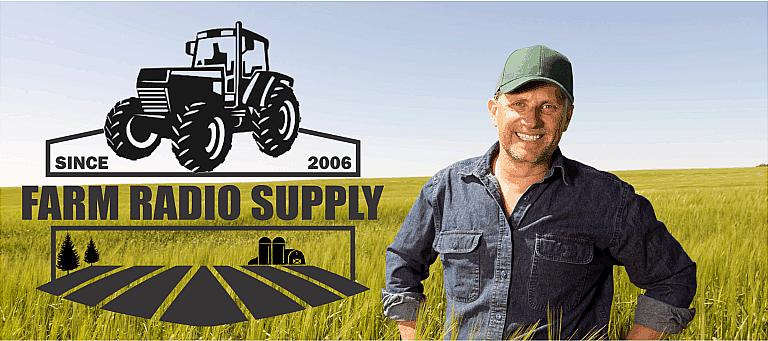 24VOLT RADIO / SHIPPING TO US & CANADA
HOME TO THE FARM PLUG & PLAY TRACTOR RADIO
866.424.0575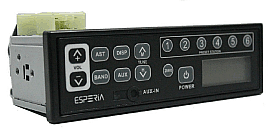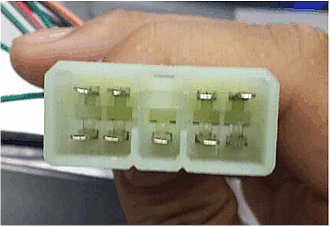 Features

·Aux-in Function
· Suitable for excavator, kart, loader,grader,earth moving machine and can be widely installed in:Sumitomo,Komatsu,Kato,Case,
Sanyo,Kobelco and other famous brand machines. This model comes with the Komatsu plug which once removed will allow you to hardwire for your needs.. Unit is furnished with wiring color instructions.
. Aseismic and waterproof design, also have a higher resistance to vibration than other radios
· Dimension : 18.5*8.5*5.5cm(with trim plate)
· Output : 5W-28W (at your requirement )
· User can select Europe FM frequency or USA FM frequency through software
· 3.5mm audio jack connect with MP3, iPod, CD
HD99C RADIO 12/24v
$185.99
We furnish a removeable pigtail for this unit so you want have to cut the radios factory harness.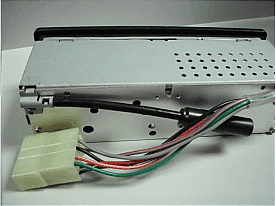 Specification
Power Source:DC12V-24V (Negative Ground)
Power consumption:5A
Rated output power:20W+20W(DC28V),5W+5W(DC12V)
Dimension:178(W)*50(H)*72(D)mm(Radio Only) Short Chassis
Weight:0.7KG/pcs
Receiving frequency range: MW(AM)522-1629kHz,FM:87.5-108MHz

SUMMARY
Brand Name: HD99
Type: AM / FM
Package: Yes
Function: Clock
Excavator Radio with Clock AUX AM FM
In-Dash
Enclosure Type: Approx: 2 X 7 Din
Working Voltage range: DC 12V ~ 24V
Power consumption: 5A
Screen Size: 2.5 inch
Display Type: LCD
Radio Tuner: AM 6 stations/ FM 18 stations
Radio range value 1: EURO: AM(531-1620KHz) / FM(87.5-108.0MHz)
Radio range value 2: US AM(530-1710KHz) / FM(87.9-108.0MHz)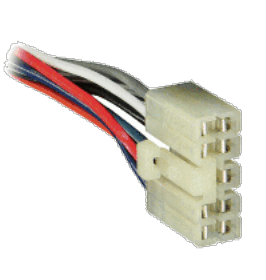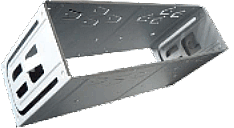 The radio out of the box is designed to be side plate mounted usually replacing the old factory radio. If you have no side plates then you use the mounting sleeve to sandwich it to the 2 X 7in opening. Sleeve will secure the radio.

HD99C SLEEVE
$19.99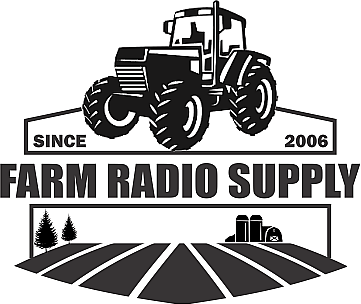 If you have your own 12 volt radio and would like to use it we have a HD 24 volt inverter that would make it work...

Measures 3 x 3 x1 1/2 inches. Designed to work with up to 10 amp radios. Designed to drop down the hook up to your radio so you can use a regular 12 volt radio on a 24 volt system