Commercial Accounts


Agco / Bobcat / Case / John Deere / Kubota / Macdon / New Holland and more
Quality electronics for agricultural equipment

Farm Radio Supply does sell to commercial accounts. Once we are furnished with your business information you can buy with a commercial discount . Email Farm Radio Supply at: contact@farmradiosupply.com and we will contact you with the details. Just type in as subject on your email "need business account" and we will respond asap or download the DEALER FORM print it out and fax it back to us. This will give you a discount over standard internet pricing. Thanks
If you would like to phone us call 1-866-424-0575 M-F 8:30-4:30pm est.
FAX: 336-499-7559
We supply the US and Canadian Farmer with Tractor Radios, Communication, Back-up Camera Systems
Dealers are welcome. Larger or small agricultural equipment dealers that would like to purchase these great products give us a call.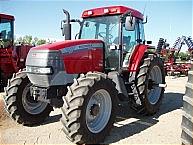 NOTE TO DEALERS: All Farm Radio Supply Products are discount based on quantities of products ordered. Minimun Order $750.00.
Applies to selected products.. Phone ordering required to get your discount.
We supply the US and Canadian Farmer with Tractor Radios, Communication, Back-up Camera Systems
The No.1 Site on the Internet for Tractor Radios and Speakers & Communication
FRS has farm tractor radios that plug directly into Case / lH tractor, John Deere, New Holland, McCormick, Macdon, Kubota and Landini Models

Toll Free Orders 1-866-424-0575
Providing quality Commercial Electronics to the Farm Community