Heavy Duty Radio, Tractor Radio, Farm Equipment Radio, John Deere Radio,


Agco / Bobcat / Case / John Deere / Kubota / Macdon / New Holland and more
Quality electronics for agricultural equipment

On this site you will find specific tractor radios for the more popular farm tractors used. John Deere radios etc. Roof-mount complete systems, heavy duty radios and farm tractor speakers to fit your equipment. Fender-mount radios, and heavy duty back-up camera systems. Be sure to check out our plug-in units. Easy to install with its matching tractor harness.
If you have a question for Farm Radio Supply call us. We will try to answer your questions asap. Use the toll free number 1-866-424-0575 between 9-3 CST Monday thru Friday. Contact us also by email at contact@farmradiosupply.com
Farm Radio Supply. is committed to providing you, our valued customers, with the highest level of customer service and product support. Thank you, we appreciate your business.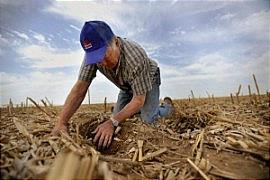 N
A
V
I
G
A
T
I
O
N
The No.1 Site on the Internet for Tractor Radios and Speakers & Communication
FRS has farm tractor radios that plug directly into Case / lH tractor, John Deere, New Holland, McCormick, Macdon, Kubota and Landini Models
We supply the US and Canadian Farmer with Tractor Radios, Communication, Back-up Camera Systems
Providing quality Commercial Electronics to the Farm Community
Toll Free Orders 1-866-424-0575