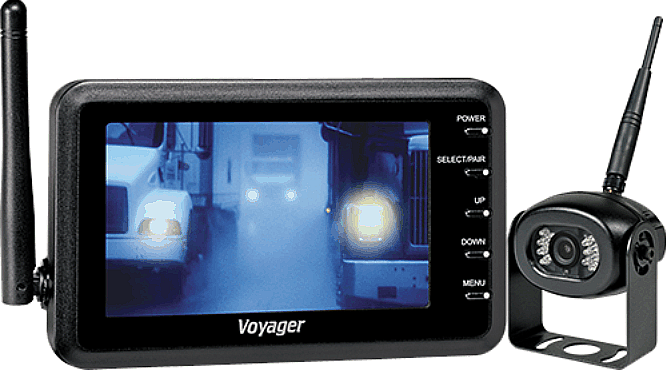 System will handle 4 cameras.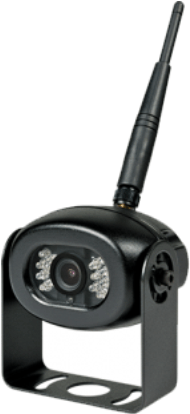 Our 3rd offering is a wireless camera kit. From ASA Electronics this system is the Premier wireless system available today. Offering the strongest transmission possible. Image quality is superb. Noise is not a issue with WiSight®.
• Supports up to four wireless cameras (WVCMS130AP) and one wired Voyager camera simultaneously
• Auto-Pairing capability allows monitor to be paired with any of the (up to) four wireless cameras (WVCMS130AP) with the press of a button
• Strong signal transmits through and around objects up to 60 feet away

WVOM43 MONITOR
• Bright 4.3" display
• Compact size allows for easy storage in armrest, glovebox or center console when not in use
• Can display visual points of reference indicating your vehicle's distance from objects while backing up
• Built-in speaker
• Suction cup mount and 12V DC plug included

WVCMS130AP CAMERA
• CMOS sensor
• 14 IR LEDs for low-light illumination
• Powered through rear light wiring or any other available 12V DC power source
WVOS43 - Digital Wireless Observation System

The WVOS43 now allows operators to view more with less using its wide angle views in a compact 4.3 inch display that can be stowed easily in the center console or glove compartment when not in use. It offers WiSight® auto-pairing of up to four wireless cameras so operators can see their rearview and blind spot areas of the equipment at any time. The included camera features a CMOS lens, built in microphone, and excellent low-light performance. The system also transmits signals through and around objects up to 60 feet away. This system offers manufacturers the opportunity to provide a truly mobile wireless observation system that is easy to use, handle and store. ( Can be mounted if needed. Monitor comes with suction cup mounts)
NOTE: Removing the system protects against theft and moisture conditions.
866.424.0575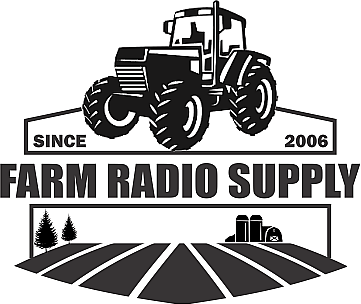 TRACTOR BACKUP CAMERA - SKIDSTEER CAMERA - WIRELESS BACKUP CAMERA
HOME TO THE FARM PLUG & PLAY TRACTOR RADIO
Looking for more backup camera kits and cameras, check out a sister site at HEAVY DUTY RADIOS.com