We supply the US and Canadian Farmer with Tractor Radios, Communication, Back-up Camera Systems
FRS has tractor radios that plug directly into Case / lH tractor, John Deere, New Holland,McCormick, Macdon, and Landini Models models


* SHIPPING NOTE:
Depending on the time the order is placed Farm Radio Supply will update the customers choice of shipping method to improve the delivery time frame without any extra charges to the customer. We strive to deliver your purchase at best rate and as quickly as possible.
Add these accessories to your farm 2 way radios. Use in your mobile or increase the range with a base setup. The Best In farm Communication from Farm Radio Supply just got better.
Accessories work with both our units


Turn Your Handheld into a Base Unit or increase the range for mobile coverage. Stay in touch with the farm house. Increase the safety factor if you work alone. Goes where cell phone fails to cover. Save on cell phone usage. Use with either handhelds. Adding the accessories below will maximizes the effective range for using in a building or in your mobile. Adding one of the outside longer antennas extends the coverage area.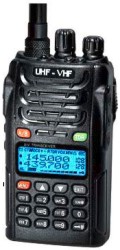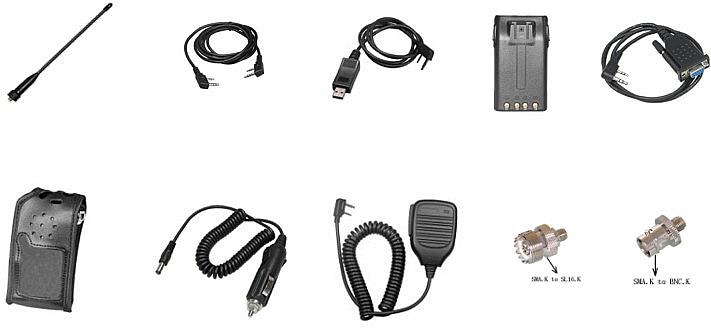 USB Programming Cable

$15.50
1700mAh Li-ion BatteryPack

$21.00
Serial Programming Cable

$14.50
Antenna Adapter(BNC)

$6.00
Dual Band UHF/VHF Optional Acc.
UHF - Provides the best coverage indoors and out, especially in steel and concrete structures and large industrial or multi-story buildings. A 2-watt UHF radio will provide better coverage inside industrial buildings than a 5-watt VHF radio.
VHF­- Good for outdoor line of sight applications and inside wood structures
BASE AND MOBILE ACCESSORIES





BASE ACCESSORIES
MOBILE ACCESSORIES
Continually monitor and transmit to field units with these accessories. * You furnish antenna mounting mast. Works with either units
Whole farm coverage > Save on cell phone costs > 6 mile range...
Farm Communication VHF / UHF Handhelds...

Dual Charger & Cord

$27.00
Mobile Dual Band Antenna with 17ft coax and 90° SS Fender style bracket Complete antenna system. We carry other mounts for this antenna. If you have a specific need give us a call
Antenna specs: NMO Mount
Covers 144-148 MHz and 440-450 MHz
VHF Gain 2.7 dB
UHF Gain 5.5 dB
150 Watts Power Handling
36 1/2" Overall Length

Complete mobile antenna

$36.95

Radio antenna adapter

$6.00
Optional accessories to improve your mobile application

Battery eliminator. Attach to unit for continuous power from lighter circuit

Used to charge stock battery while on the radio from cigar lighter
Required when adding mobile antenna to radio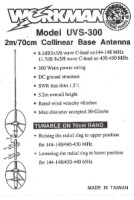 Required when adding mobile antenna to radio
Radio antenna adapter

$6.00
100ft base coax with fittings

$95.00

Base vertical antenna 18ft

$104.95
Mounts on 1.25 - 1.50in pipe
You furnish mounting pipe
Click on image for larger view
NOTE: Use the standard Desk charger for constant power to your base application. Will receive while charging
These are not all the accessories that you can use to build a complete farm communication system. If there is something specific you require feel free to call FARM RADIO SUPPLY. We will be glad to work with you to build a better system
Will increase range approx. 3 X. Based off antenna height
Will increase range approx. 1.5 X. Based off antenna height
ACC. Works with both our farm radios, EASYTALK & Dual Band
Additional acc. Available upon request

N
A
V
I
G
A
T
I
O
N
FRS has farm tractor radios that plug directly into Case / lH tractor, John Deere, New Holland, McCormick, Macdon, Kubota and Landini Models
The No.1 Site on the Internet for Tractor Radios and Speakers
Toll Free Orders 1-866-424-0575
Providing quality Commercial Electronics to the Farm Community

SORRY ITEMS ON THIS PAGE ARE NO LONGER AVAILABLE