Purchase a New or Replace the existing radio in Your Kioti Tractor. Tired of paying Kioti high prices.
There is another "ORANGE" tractor out there. First introduced in the US in 1986, this tractor has a very loyal following. Farm Radio Supply is always looking for new markets. Without doubt this other orange tractor deserves attention. So we decided to offer our customers a choice from a selected group of radios for a Plug & Play radio install, or take advantage of our exclusive OEM pigtail harness to make your own radio a Plug & Play KIOTI customers will save money over factory prices and have the option to choose a better radio with the features they want.

Dealers follow the link upper right to receive Commercial Discount.
The largest collection of KiotiReady Stereos on the Internet. Beat The Manufactures' High Prices with a Farm Radio Supply Kioti Radio

If you are buying your own Tractor Radio from someone else Farm Radio Supply has the wiring harness for it. Purchase the 16 Pin Kioti harness and wire it to the pigtail of the new radio you just bought..
KIOTI 16 PIN pin
DEALER FORM
Download the Dealer Form to receive your Commercial Discount
Need just a Harness Plug for your own radio. See bottom of page

* SHIPPING NOTE:
Depending on the time the order is placed Farm Radio Supply will update the customers choice of shipping method to improve the delivery time frame without any extra charges to the customer. We strive to deliver your purchase at best rate and as quickly as possible.
The No.1 Site on the Internet for Tractor Radios and Speakers & Communication
FRS has farm tractor radios that plug directly into Case / lH tractor, John Deere, New Holland, McCormick, Macdon, Kubota and Landini Models







JVC WIRED KIOTI
JVC AM/FM/CD AUX
KDR370
$159.99
JCV1640BT
Jensen Heavy Duty
AM/FM/WB/RBDS/iPod/ Sirius/XM Satellite Ready
$264.95

JHD1630B
Jensen Heavy Duty
AM/FM/WB/RBDS/iPod/ Sirius/XM Satellite Ready
FREE SHIPPING
US. TERRITORIES
JHD36A
JENSEN AM/ FM/ RBDS/ WB/ USB/ AUX-IN/ BT/ Sirius XM Ready/ APP Ready Heavy Duty Radio
(includes bluetooth mike) 20.00 Value
$321.49
FREE SHIPPING
US. TERRITORIES
$244.99
CSS-6020E AM/FM Stereo w/Weather Band & USB + USB Charging + AUX
$187.00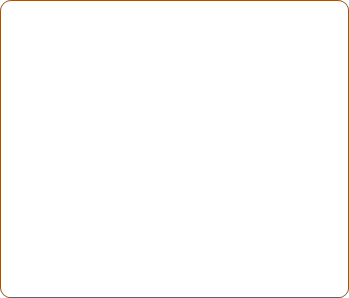 Run your iPod off the USB port on the radio face
Features for the JENSEN AM/ FM/ RBDS/ WB/ USB/ AUX-IN/ BT/ Sirius XM Ready/ APP Ready Heavy Duty Radio

- 12V DC power
- Max output power: 45W x 4
- Electronic AM/FM tuner (US/Euro)
- Receives Bluetooth (A2DP/AVRCP) from Bluetooth enabled source
- Supports Bluetooth HFP to receive phone calls from Bluetooth enabled phones
- SiriusXM satellite radio ready
- NOAA 7-channel Weatherband with S.A.M.E technology
- iPod/iPhone ready via USB
- Electronic skip protection (ESP): 30 seconds
- Front and rear AUX input
- Pre-amp out (RCA)
- Public Announcement (PA) Ready
- RBDS
- Full dot matrix LCD with white LED backlighting
- Amber backlighted control panel buttons
- Non-volatile memory
- Low-battery alert (Voltage <10.8 VCD)
- 12/24 hr selectable clock with Super-Cap 30 day power back-up
- Conformal coated PCB
- IR remote ready (remote sold separately)
- Channel lock
-Optional omnidirectional microphone add-on (included)... JMICHP

As with all Jensen electronics, the new JHD36A boast conformal coated circuit boards that protect the system against temperature fluctuations, condensation, and humidity, all of which are commonly encountered in heavy duty applications.Mounting Hole Dimensions (Inches WxH) 7-1/4 x 2 Mounting Depth (inches) 6-7/8

In today's modern Agricultural market, having a radio built to survive the tough stuff doesn't mean that it has to sacrifice in-demand entertainment options. The JHD36A features the ability to receive Bluetooth streaming audio and phone calls from a Bluetooth enabled mobile phone, giving you a truly hands free experience. An optional microphone will be required for hands free calling. This state-of-the-art Heavy Duty stereo also has NOAA 7-channel Weatherband tuner with S.A.M.E technology to focus on a more specific region, giving you more accurate weather updates along with being iPod and SiriuxXM radio ready. Plus, the JHD36A has been built for Heavy Duty applications by featuring a solid construction and enhanced feature content, all designed to withstand the rigors of a harsh environment. With all of these included features, what more could you possibly need in a Agricultural Stereo?
$321.49
JENSEN JHD36A
US & CANADA
FAST SHIPPING
GIVE US A CALL IF YOU NEED A BUNDLE PACKAGE ON THIS PRODUCT
NEW MODEL WITH BLUETOOTH BUILT-IN
$124.99
Works with both HD Radios (1630B,36A) includes connecting cable and Standard magnetic Sirius Antenna Subscription required. Gives you the newest version of Satellite Programming with a combo Sirius, XM programming.
Dimensions: W 4 1/8 in; H 5 in; D 1 in
Save on purchase when you buy both sirius tuner and antenna combo
Click on radio to enlarge




JHD36A
JENSEN AM/ FM/ RBDS/ WB/ USB/ AUX-IN/ BT/ Sirius XM Ready/ APP Ready Heavy Duty Radio
(includes bluetooth mike)
20.00 Value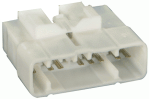 WIRED 16 PIN
KIOTI TRACTOR
APP OPERATION
JENSEN® Specialty Controller is the ultimate wireless remote control for your JENSEN stereo system. Store away your old remotes and enjoy the convenience of all the primary functions of your JENSEN stereo right from your phone or tablet by transforming your mobile device into a functional stereo remote control! DOWNLOAD APP CONTROL
Remote control radio with your phone
DOWNLOAD APP from
GOOGLE PLAY

Toll Free Orders 1-866-424-0575
Largest Selection Of KIOTI Radios On The Internet DEALERS WELCOME
NEED A SET OF LED UTILITY LIGHTS FOR YOUR NEW OR OLD KIOTI. Check out our latest offering. Priced so you can add several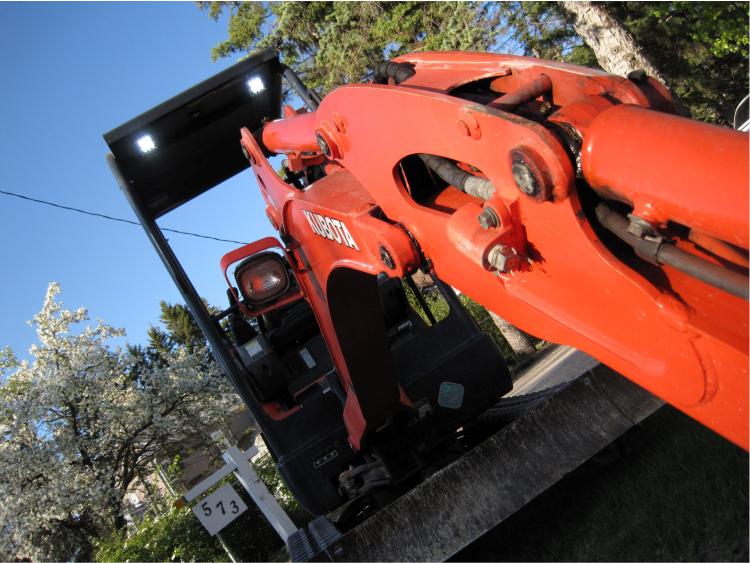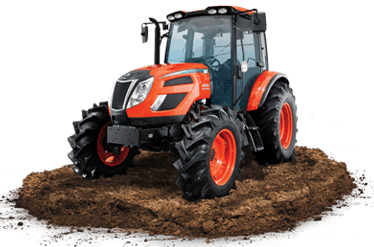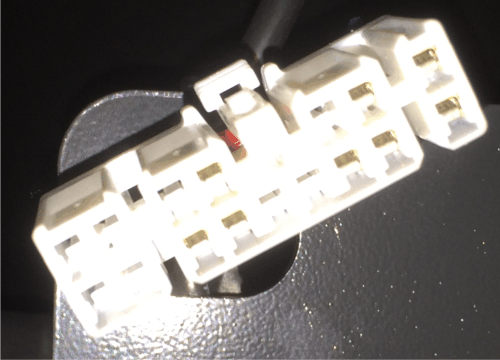 The pic on the left is what you should find on your KIOTI TRACTOR. If you are not sure, pull off the panel and examine the factory harness just to be sure.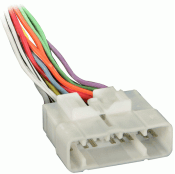 JHD1130WP
JENSEN AM/FM/WBAUX REAR/ SHORT CHASSIS
$175.99

NEW