Special Farm Events Communications... Corn Maze Communication / Hayride
Farm Communication VHF / UHF Handhelds...
We supply the US and Canadian Farmer with Tractor Radios, Communication, Back-up Camera Systems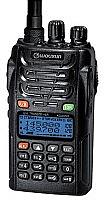 Diversity. A word used on farms today that means survival. Today's farms find themselves using this word more and more. Finding some way to generate additional farm income. This can be from a simple produce stand to a seasonal event. Two widely used methods that stand out and are easy to implement on most farms today would be a Corn Maze or some version of a tradition hay ride. Allowing the public on to your property adds to the headaches associated with public needs and concerns.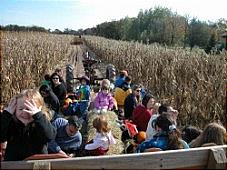 Communication among co-workers staging the events becomes even more important. Sure you can use your cell phone to do this, but you soon will recognize the cost factors with cell phone use. Even a more concern would be areas of the farm with poor or no coverage. When dealing with the public you have to pay closer attention to safety. Should a problem or emergency arise you need to act fast. Getting in touch with someone in charge could be a life and death issue. Communication needs to be realtime and anytime.
Farm Radio Supply carries a Professional Grade of handhelds that are perfect for this type of communication. Small and very powerful. Easy cover a 3-4 mile radius with a push button radio (additional range can be achieved by setting up your own base application). With over 128 channel combinations working on FRS, GMRS, MURS and Marine frequencies these little communicators will keep you in touch no matter what type of terrain you are working in. Stay on top of the weather conditions by monitoring your local weather with the NOAA Weather Channels. Added options make it easy to use by anyone. Enough range to cover even the largest Corn Maze or the longest Hayride. If you need more range we can supply that to. Give us a call.


Farm Radio Supply would like you to try a pair of these commercial grade radios. Below you will find 2 different Combo Packs. Special priced in a two pack saving you 10.00 on each unit. Buy as many combo packs as you need to arm your crew.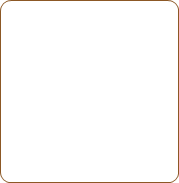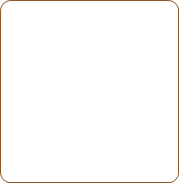 $319.90 pr.
$299.98 pr.
Use as a Corn Maze Radio or a Hay Ride Radio, communication will make it easier and safer to conduct public events on your farm.
2 Pack Single Band Radios. Regular priced at 169.95 ea. SAVE 20.00. Includes standard boxed acc. And our FREE PROGRAMMING.
2 Pack Dual Band Radios. Regular priced at 159.99 ea. SAVE 20.00. Includes standard boxed acc. And our FREE PROGRAMMING.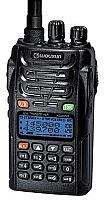 Corn Maze Radio / Hay Ride Radio / Event Communication Radio
TAKE ADVANTAGE OF OUR SPECIAL 2 PACK PRICING
* SHIPPING NOTE:
Depending on the time the order is placed Farm Radio Supply will update the customers choice of shipping method to improve the delivery time frame without any extra charges to the customer. We strive to deliver your purchase at best rate and as quickly as possible.


JUST ADDED:
Whole farm communication with this powerful fixed mounted mobile radio. 8 mile range or more!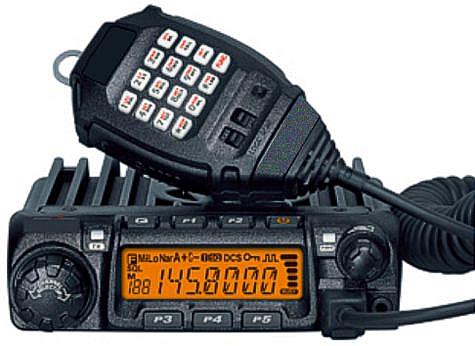 N
A
V
I
G
A
T
I
O
N
FRS has farm tractor radios that plug directly into Case / lH tractor, John Deere, New Holland, McCormick, Macdon, Kubota and Landini Models
The No.1 Site on the Internet for Tractor Radios and Speakers
Providing quality Commercial Electronics to the Farm Community

Sorry Not Available At This Time
Sorry Not Available At This Time