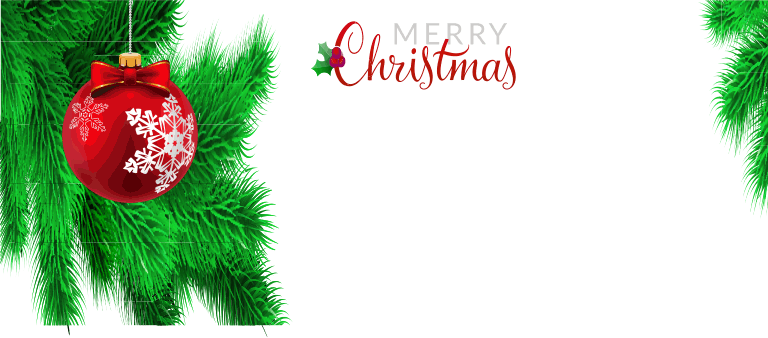 Without doubt 2020 has been very stressful. With the new year approaching here at FRS we would like to celebrate the end of 2020 and offer you with a variety of our BEST Products with
* FREE SHIPPING
. Hoping to brighten and reward you and yours with a great product to use in the new year. Theses products are unique and are considered the BEST in their field. Make your selection early because COVID has created many shortages. Have a joyous Christmas and a Happy New Year. From the staff and management at FARM RADIO SUPPLY
* FREE SHIPPING does not apply to International shipping charges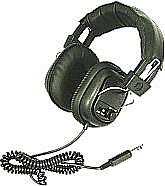 All the perks you would expect from the leader in overhead units. Bluetooth with hands free calling and wireless streaming. USB mounted on right front. Use it with your Flash Stick or charge your phone. A 1/4in radio headphone connector is mounted on the left. 2) 5in full range heavy duty speakers will cover even the loudest cab noise. If you choose, add a set of REI headphones and listen to your music without the background noise. In cab music is muted once headphones are plugged in. Dimensions: 21 3/4" x 2 3/4" x 9" (WxHxD) ABS. 210066 antenna included. Great for a tractor or RTV. You deserve the best. P/N 760945

Complete your purchase with a Heavy Duty set of headphones for the overhead. Plug into the connector on the left of the radio and enjoy private listening. Listen to your music without the machines background noise. Listen to your phones streaming as well and use the headphones for hands free communication. Sold here as a combo price. One price gets you both this fantastic gift. Packaged as 2 separate boxes so you get 2 gifts for the price of one.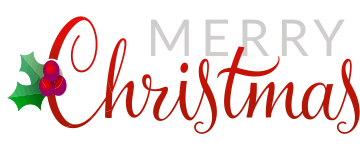 ST5050 OVERHEAD COMBO
$345.99
KEEPING YOU CONNECTED TO THE REST OF THE WORLD
Small convertible and very effective. Built in house. The newest model REI CUSTOM CONVERTIBLE Radio kit goes where no other overhead goes. Small in size but still features a great stereo sound with 2) 4in speakers. Radio has a AUX port and commercial Weather Band channels. Radio works either 12 volts or 24 volts. New feature allows you to invert the radio in its housing. Pull it out and turn it over. Place on dash, overhead or on the side. No other radio kit has the versatile mounting options like the REI CUSTOM. Small footprint 10"X4"X9" (WxHxD) 50 Watts. Includes 210066 antenna. 3 wire hookup.

"Mounts overhead, on the side or on the dash. Comes assembled and ready to mount"

REI CUSTOM CONVERTIBLE
$249.99
Need a killer Surface Mount for your skid steer or RTV? Add this to any of your toys you have wanted music on and answer your phone hands free and stream your phones content wirelessly. All the bells and whistles with the best surface mount radio you can buy. AUX input and a headphone jack. Want Satellite radio? Add the SXV300V1 tuner and tune from the face your favorite Sat station. "I said it was loaded". Paired with a set of REI surface mount speakers. 5″W x 4″H x 3.5″D (including mount bracket). 30 watts. Plays loud enough for you to enjoy the music away from your ATV. Make that Christmas purchase something that you will enjoy all year. Antenna and separate wired mike include..


COMPLETE SURFACE MOUNT
$390.99
Want to upgrade even more? Add a Satellite tuner to it. Tune in your favorite Sat stations right from the radios face. Listen to ad free content. Unit comes with a magnetic mount antenna. Requires a subscription.

COMPLETE SURFACE MOUNT + SAT
$475.99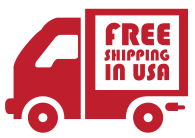 Adding a accessory to one of your new tractors has changed over the years. You use to go to the farm or auto supply and buy a couple of feet of primary red and black wire to hook up your new accessory. Now-a-days almost all the manufactures are using special connectors or adaptors when hooking up their optional accessory equipment. This means you will need to buy a gender adaptor so you want cut off those unique connectors and void the warranty. Priced much lower here than thru your tractor dealer. We have packaged it with 3 hard to find power wires that plug into the accessory power strip. Would make a great gift if yours plans to add a electrical accessory to their tractor. Get yours today before they run short.
Features a 3 wire connection. Will work on any 12 or 24 volt system where you want a convient way to hook up or disconnect your electrical accessory
HD Multi Power Outlet Premium
15 amp rated, includes 3 pigtails

$354.99



If you suffer from neck strain at the end of the day there might be a non medical solution. Take away some of the 2020 pain with a remote camera installed on your equipment. Keep your eyes and neck from strain. Large 7in color monitor makes it easy to see the details. You can add 2 more cameras if needed. Unit does not divide the screen between cameras but remains full view as you toggle thru the 3 cameras. Make 2021 a lot easier from the beginning. Sold here as a complete kit with 65ft camera cable. Need more cameras
NOTE: Camera is also heated!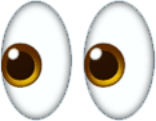 Makes a super gift. Its the gift that keeps giving all year long.
COMPLETE 7in Observation System REI 760920 $325.99
SAVE $60.00 over individual pricing
One of the best Christmas gifts always is a stereo for your tractor. This Christmas we are offering 3 of our BEST and most popular with
FREE SHIPPING.
Be sure to fill in the blank text box with the tractors' MAKE, MODEL & YEAR. This will insure we get the right harness for the tractor under the tree. On some applications we might ask for a actual pic of the connector on the tractor. We make this easy with a mobile phone number you can text us a pic. Of course this is not always necessary but might help if your tractor is in a change over year. Even if we get it wrong we will strive to correct it after Xmas if necessary. Thanks, Happy Shopping!





With all the radio choices we have it can be confusing for sure. Our selection fall into 2 categories, Heavy Duty and Standard Duty. If you want a radio that will give you a longer run HD will be the choice. One of the most popular we sell is the JCV1640BT radio from ASA Electronics. Featuring Bluetooth, USB and AUX. FRS will furnish you with a Bluetooth mike that you mount overhead. No CD, just the features that allow you to stream your music from your phone wirelessly and work your phone hands free. No reason to stop what you are doing just to answer the phone. Easy install is achieved when you furnish us with the MAKE, MODEL and YEAR of your tractor so you can just plug it in. Why give a gift that causes more work, give one that they can plug in and enjoy the purpose for the gift right out of the box.
Includes Bluetooth Mike, JMICHFP
Some of you still use a CD to play your music. We have a killer Heavy Duty CD from REI. It has all the features you might want. Has Bluetooth and Bluetooth streaming features. As well as a AUX input. USB with a rear pigtail for charging your phone. A loaded CD player that they will enjoy for years. FREE SHIPPING of course with our Xmas promotion.
Still hanging on to those CDs. Well your not the only one. A popular radio still today is the basic JVC KD R370 model. A lower price point drives this hard working CD player and radio to be one of the most popular. Features a CD, AM/FM, USB for playback and charging your phone. Just enough to make this radio a die hard unit for sure. Easy to operate. PLUG&PLAY if you furnish us the tractors' MAKE, MODEL & YEAR.



ASA JCV1640BTB + JMICHFP

$319.99 "FREE SHIPPING"
REI CD 5000

$360.99 "FREE SHIPPING"
JVC KD R370

$159.99 "FREE SHIPPING"