Heavy Duty Radio, Tractor Radio, Farm Equipment Radio, John Deere Radio,


Agco / Bobcat / Case / John Deere / Kubota / Macdon / New Holland and more
Shop and Save on Farm Tractor Radios an more...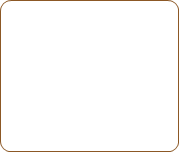 YOUR COST $275.00
5 Piece AW-10KIT

* SHIPPING NOTE:
Depending on the time the order is placed Farm Radio Supply will update the customers choice of shipping method to improve the delivery time frame without any extra charges to the customer. We strive to deliver your purchase at best rate and as quickly as possible.


N
A
V
I
G
A
T
I
O
N
The No.1 Site on the Internet for Tractor Radios and Speakers & Communication
FRS has farm tractor radios that plug directly into Case / lH tractor, John Deere, New Holland, McCormick, Macdon, Kubota and Landini Models
We supply the US and Canadian Farmer with Tractor Radios, Communication, Camera Systems

Toll Free Orders 1-866-424-0575
Providing quality Commercial Electronics to the Farm Community
AW-10KIT AM/FM/BT Waterproof Stereo Radio

What makes this a unique radio, has to be first its size. Designed to fit where no other radio can. Full featured waterproof radio for that open or enclosed vehicle. Matched with a set of 3" surface mounted weatherproof speakers. Sold as a complete system with rubber duckie antenna, or pick the kit apart for individual purchase.


FEATURES

• 18 FM / 12 AM preset stations
• Ids tagging
• 40 watt X 4 channel
• Rear USB input for MP3/W/MA playback
• Plays Mp3s W/MA file formats
• Rear RCA AUX input jacks
• Bluetooth audio streaming
• Station presets stored during power loss
• iPod waterproof design
• Fits standard tachometer opening
• 12volt DV power
• 1.80" mounting depth
• Includes Radio, 2 speakers,mounting bracket,antenna, see parts listed below
Purchase the items as individuals

710461 Radio only......... Features shown above $175.50


230068 Speakers ......... 5"W X 4"H X 3.5"D Includes mounting bracket
30 watts, weatherproof speaker, 4 ohms $73.50

561086 Mounting bracket......... Unique designed to hold radio and the AUX USB
input with cover $35.00


210066 Antenna......... Easy mount rubber duckie vertical to 90' $16.50
SAVE $25.00 + over individual pricing
$175.50
$73.50
$35.00
$16.50