We supply the US and Canadian Farmer with Tractor Radios, Communication, Back-up Camera Systems
ARS has farm tractor radios that plug directly into Case / lH tractor, John Deere, New Holland,McCormick, Macdon, and Landini Models

Heavy Duty Radio, Tractor Radio, Farm Equipment Radio, John Deere Radio
Agco / Bobcat / Case / John Deere / Kubota / Macdon / New Holland and more
Improve nightime working with HIDs. Upgrade your tractor lighting.
The No.1 Site on the Internet for Tractor Radios and Speakers
Need A Radio For Your Semi Truck. Check with the Guys at Big Rig Stereo for all your Semi Truck Radios, Speakers and Plug & Play Harnesses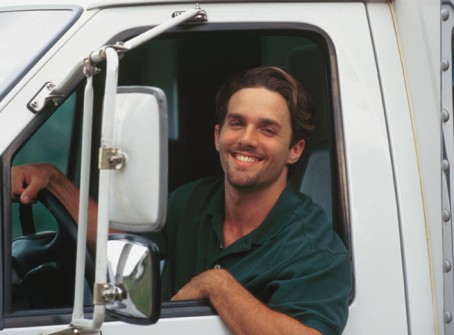 The No.1 Site on the Internet for Tractor Radios and Speakers & Communication
FRS has farm tractor radios that plug directly into Case / lH tractor, John Deere, New Holland, McCormick, Macdon, Kubota and Landini Models
We supply the US and Canadian Farmer with Tractor Radios, Communication, Back-up Camera Systems

Toll Free Orders 1-866-424-0575
Providing quality Commercial Electronics to the Farm Community

If you have to work before daylight or after sundown you know the importance of having enough light to do your chores efficiently and safely. Farm Radio Supply is now offering HID lighting in 3 styles.
1. Tractor in-cab lighting
2. Self contained utility mount
3. Small bulb/Aux HID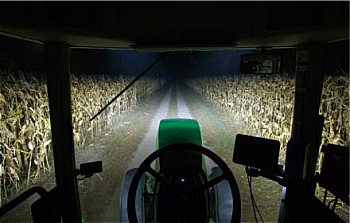 These HIDs require a minimal amount of skill and effort to install and hookup. They will last longer than most conventional lights because there is no element inside the bulb. Vibration will not have a factor on this lighting. An the biggest advantage is the amount of lighting they produce. 200% gain over the factory version with no increase in amperage draw on the electrical system. Most customer have stated that once they started using HIDs they would never go back to the factory style lighting
TRACTOR IN-CAB LIGHTING
Advantages
* Objects are more clearly seen
* Last longer than conventional bulbs
* Vibration resistant design. Designed for the harsh environment
found in the agricultural industry.
* Add more lights to same circuit (HID's draws less current)
INCLUDED IN THE KITS
2 Bulbs
2 Ballast
2 Harnesses
6 wire ties
2 Double sided tape
Relays when needed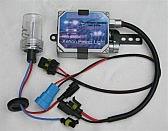 CERTIFICATION: E-MARK AND ISO9001
* POWER CONSUMPTION: 35WATTS
* VOLTAGE: 85 +/- 17V
* LUMINOUS FLUX: 3200
* BALLAST CONSTRUCTION: INTERNATIONAL IGNITER
* SERVICE LIFE: APPROXIMATELY 3000 HOURS
* INPUT VOLTAGE: 9V-16V
* WORKING CURRENT (Steady state): 3.5 A nom
* IGNITION VOLTAGE: 24kV Peak Max, 18kV Peak Min
* LAMP FREQUENCY: 450 H
* 1 YEAR REPLACEMENT WARRANTY
These Utility Mount LEDs are perfect for any tractor application. Place them where they will do the best job. An industrial work light that has a 50,000+ Hr lifespan. The size and shape of the SR-M LED Light allows it to fit almost anywhere. Its cast aluminum housing and polycarbonate lens are sealed against the elements for years of trouble-free operation. With a 99.99 dollar price tag each you can outfit your farm equipment with a long lasting new tech style lighting system. Available in spot, flood or diffused styles DETAILS & PURCHASE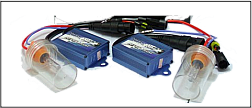 SMALL BULB HID KIT
For those hard to find bulb applications we offer a small 6K Hid Kit. Universal bulb socket, slim digital ballast. Waterproof connectors. Comes with bulb style adaptors for T15/T16S, S25-1156S, 3156/7440S for direct connect. Replaces factory bulb. Works great for backup light HID conversion. Can be hardwired for non listed bulbs.
HID INFORMATION
HID (High Intensity Discharge) refers to lighting technology that relies on an electrical charge to ignite xenon gas contained in a sealed bulb. A normal halogen bulb uses a filament which can burn out in as little as 250 hours. HID bulbs are gas filled capsules that are rated for a life span of 2500-4000 hours and shine brighter using only 35 watts of electricity.
Unlike halogens, HID's emit a type of light that closely resembles natural daylight and is easier on human eyes. In fact, HID lights are currently used in most sports arenas, stadiums, and train stations worldwide. Don't be fooled by lower end Xenon replica bulbs sold at most retail shops. They are no match for the intensity, purity, and efficiency of high intensity discharge headlights. Agri-LUX HID's for the Agricultural in YOU.

Heavy Duty Agricultural HID BALLASTS
Our ballasts are the most reliable and resilient on the market and also have a lower wattage requirement than others. Agri-LUX HID ballasts are computer controlled so they are less prone to burn outs and surges where other competitors most often fail. Our ballast are also one of the advanced ballast available on the market today. Being only 1 inch thick makes this ballast very easy to install either in a car or motorcycle. With these great features and high quality waterproof connectors Agri-LUX HID has set a new standard in quality.
Lighting on farm machinery is dramatically better than it was a decade ago, and three factors are pushing the switch.
The first factor is the increase in farm size, requiring farmers to work more hours after dark to get their fieldwork done. "More farmers want to run around the clock," says AGCO's Brett DeVries, product manager specialist for Challenger Combines. "So having good tractor lighting at night is definitely key."
Another factor is the increase in the size of equipment, says Brian Arntson, product manager for John Deere large row-crop tractors. "As equipment has gotten larger so has the need to see farther ahead and from side to side to keep an eye on today's large field implements," he says. He explains that improved vehicle designs support additional lighting. For example, electrical system capacities have been increased to support the additional amps required to run more lights.
Finally, field speeds have gone up to around 5 to 7 mph, says Mitch Kaiser, Case IH product manager. "You need light to go further as speeds increase," Kaiser says.
Heavy Duty Agricultural HID Lighting
Improve Your Tractor Lighting
Similar to actual product

YOUR COST $119.99
SMALL BULB HID KIT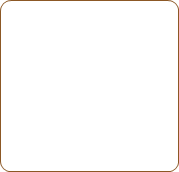 YOUR COST $175.00
Single Function HID KIT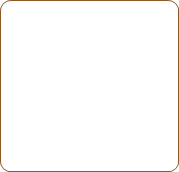 YOUR COST $215.00
Dual Function HID KIT
SUPER WHITE BRIGHT
Small Size allows you to mount more lights if needed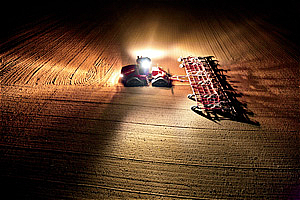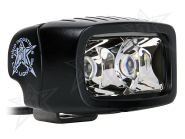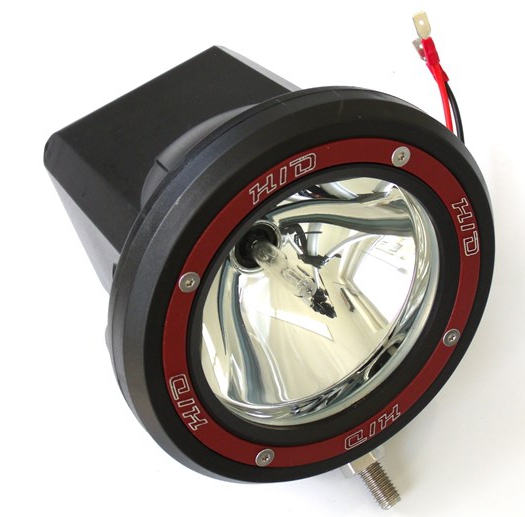 Looking for a good sealed self contained HID. Check out these 3 versions from Farm Radio Supply