Save on cell phone costs > 4 mile range or more...
Farm Communication VHF / UHF Handhelds...
We supply the US and Canadian Farmer with Tractor Radios, Communication, Back-up Camera Systems
FRS has tractor radios that plug directly into Case / lH tractor, John Deere, New Holland,McCormick, Macdon, and Landini Models models


Farm and Hunting Communication Radios with NOAA Weather monitoring. Professional Quality VHF/UFH Handhelds. Programmed to your Specs before they are shipped. Ready to talk
Hunting Season Is Just Around The Corner. Commercial Grade units with all the accessories needed to set up base and in field communications. Programming offer free to Farm Radio Supply Customers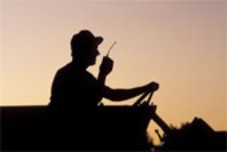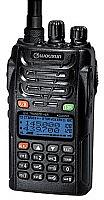 Communication has never been this cheap before. Farm Radio Supply is now offering a programmed line of Professional VHF/UHF Handheld Two-way Radios. Professional level units that carry the same quality and features found in units used by Firefights, law enforcement and the military personal. Rugged case construction makes this the perfect unit to use in areas where there is concern about the working conditions it will be used in. Small enough to carry on a belt clip and at the end of the day place into its own desk charger. All the accessories you would expect from a Professional 2 Way Radio. If you have always wanted a small handheld unit affordable and worthy enough to be used communicating with field hands,managers or equipment operators here it is. Farm Radio Supply is offering these units programmed and ready to use right out of the box. Based off your location and needs the handhelds are calibrated to specific frequencies you can operate on in your area of the country. We will even program the units to your specified frequencies that fall within the units range. All of this is done by a licensed technician using a computer aided program. This will allow you to get the most out of your 2-Way.

Farm Radio Supply is offering these units programmed in 2 versions. EASYTALK units or Dual Band Units. Available accessories to setup a base unit and as many as needed handheld units. If you have the ability to program it yourself you can do this through the units own keypad. We feel you can better benefit by allowing our technician to set it up before it is shipped. Once this is done we will lock out the keypad with a password so you want accidentally push the wrong buttons. This is very important for the individuals that know little about using these powerful units. These are FCC approved units and both units carry a 1 year warranty.

Give us exact frequencies you would like to have on the unit within its range and we will ship it ready to talk. Answer general questions about you communication needs and we will ship you a programmed unit ready to talk. We relies this is a major advantage over any other sites selling similar units. Average consumers have little or no ability to set these units up. Farm Radio Supply offers this service as a free service. For custom preferences after your purchase fill out the short form here. Answer as many of the questions as you can and send it to us. Once we receive it we will review it and make any changes if necessary to match your needed specs. We will contact you by email or phone if we need additional information. Farm Radio Supply does all of this at no additional charge to you. We are taking the extra steps in hoping you will recommend our service to your friends and business associates.


Own a farm communication system. Save money on cell phone costs. Cover areas not covered by cell phone communication. Can be used as a base unit in the farm house or work shed, barn.
You can elect to purchase a 2 way without the programming offer. They are simply to program if you are familiar with a radio of this type. We also sell program cables to hook to your computer. The units can be programmed from the keypad as well or purchase a unit configured the way most of our customers want. We offered three program versions, factory, standard programmed or custom.

All these units are stocked and are factory fresh ready for programming. All units are shipped complete with battery, belt clip, desk charger and antenna.

Looking for the "BEST HUNITING RADIO" you can buy. Tried the others advertised as hunting radios. Go to www.huntingradios.com for the hunting radio you have dreamed about.
COMMUNICATION IS NOW CHEAPER THAN BEFORE
Dual Band
3-4 mile range
Select image for Product
EASYTALK
3-4 mile range.
Select image for product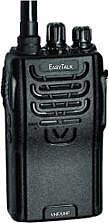 JUST ADDED:
Whole farm communication with this powerful fixed mounted mobile radio. 8 mile range or more!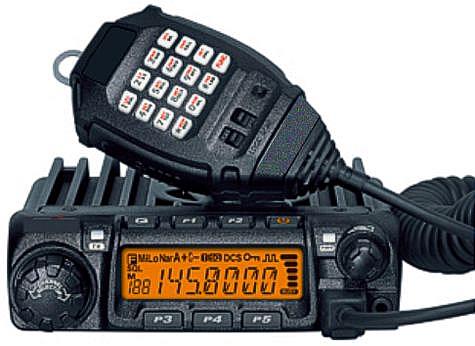 N
A
V
I
G
A
T
I
O
N

The No.1 Site on the Internet for Tractor Radios and Speakers

Providing quality Commercial Electronics to the Farm Community
Toll Free Orders 1-866-424-0575